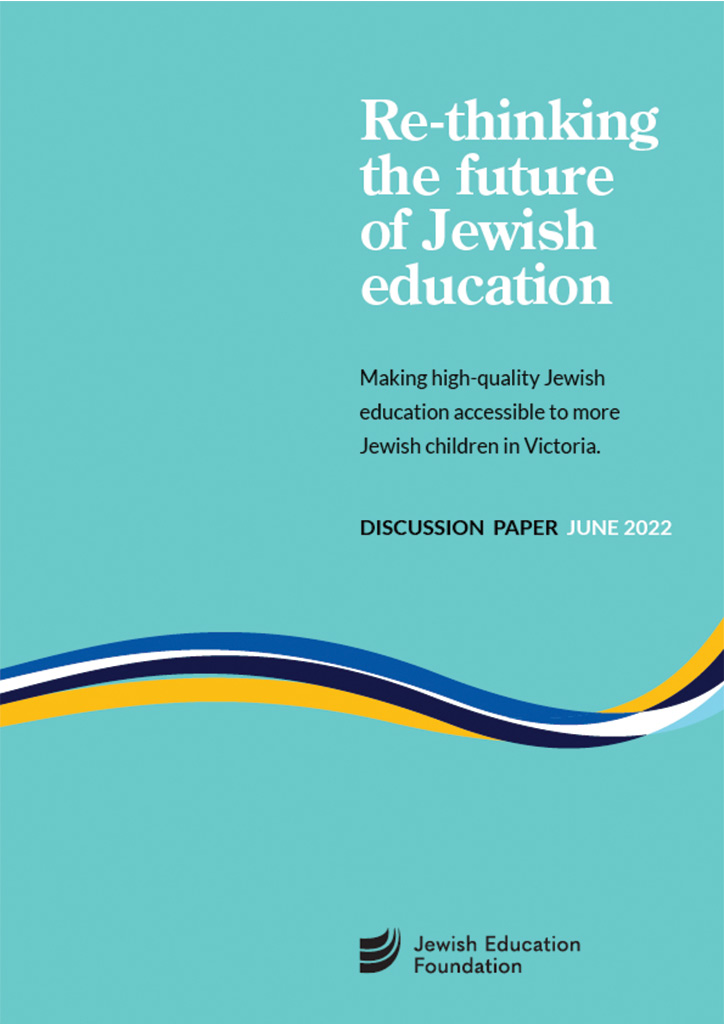 2022 Discussion Paper
In this 2022 update of our 2021 Discussion Paper, Re-Thinking the Future of our Jewish Schools, two important initiatives are announced that will strengthen Jewish Education in Victoria.
The first is the establishment of the Jewish Education Foundation, to support Jewish schools and Jewish education.
Secondly, the Foundation has created an independent Fee Assessment Board (FAB) that will run a two-year pilot to enable a limited number of Jewish children currently enrolled in government schools to enrol in a participating school of their choice, through a discreet, standardised process that assess affordable fees for each family.
Six schools — Bialik College, King David School, Leibler Yavneh College, Mount Scopus Memorial College, Sholem Aleichem College and Yeshivah Beth Rivkah Colleges — have signed on to the pilot.
---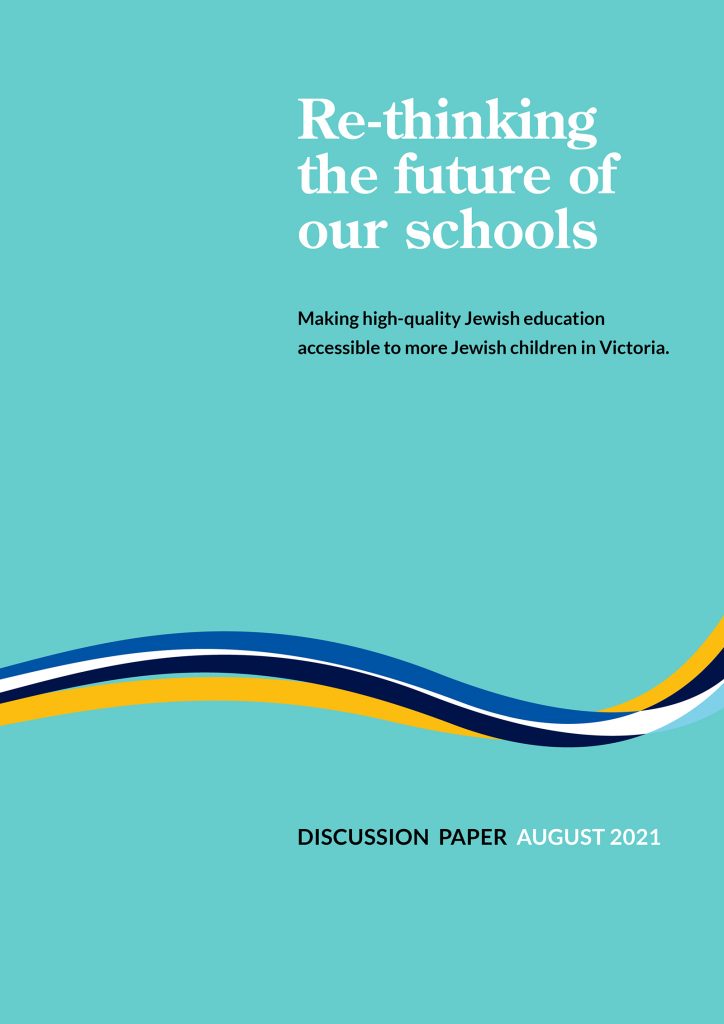 This Discussion Paper seeks to inform Victoria's Jewish community about the gravity of the situation facing our community, particularly in light of a decline in the Jewish school age population, and to bring together school councils, community leaders, parents and philanthropists to lead changes to improve our children's access to a Jewish education.
Read an explanation about why Victoria's Jewish school-aged population is projected to decline over the next 20 years.